Welcome to the Echoes/ Imagine Overview Page for Blue Protocol. Echoes are the spiritual remnants of mystical creatures with powerful attacks that you summon in battle to overcome the most dangerous foes. You can obtain Echoes during quests or craft them using materials you discover in the field.
Echoes essentially function as pets which can perform various tasks to help you out in Blue Protocol. There are currently three known types of Echoes. 
Battle Echoes - Echoes that directly assist you in combat by engaging enemies in combat and give you buffs
Inner Echoes - Echoes that indirectly assist you by granting you passive stat buffs
Mount Echoes - Large and fast pets that act as a Mount, allowing you to traverse the world more quickly.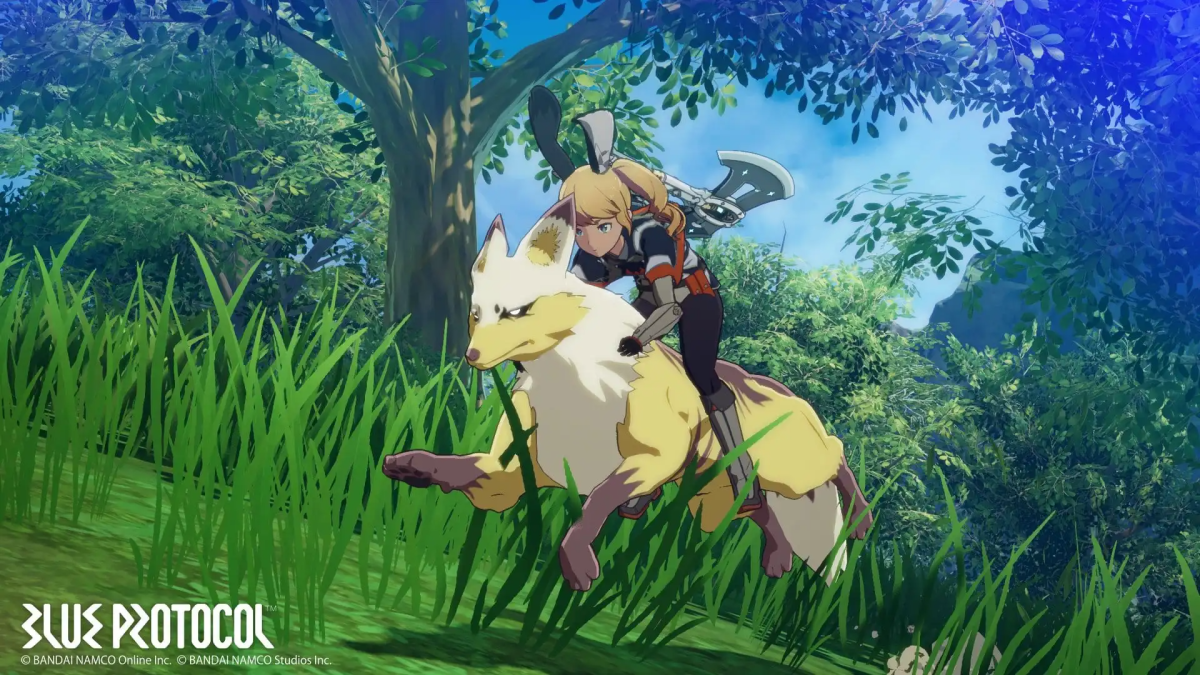 A Mount Echo in Blue Protocol
This page will be updated when we have more specific information about the different Echoes in Blue Protocol. We plan to eventually list all available echoes and all types, along with information about their abilities and how they can be obtained.